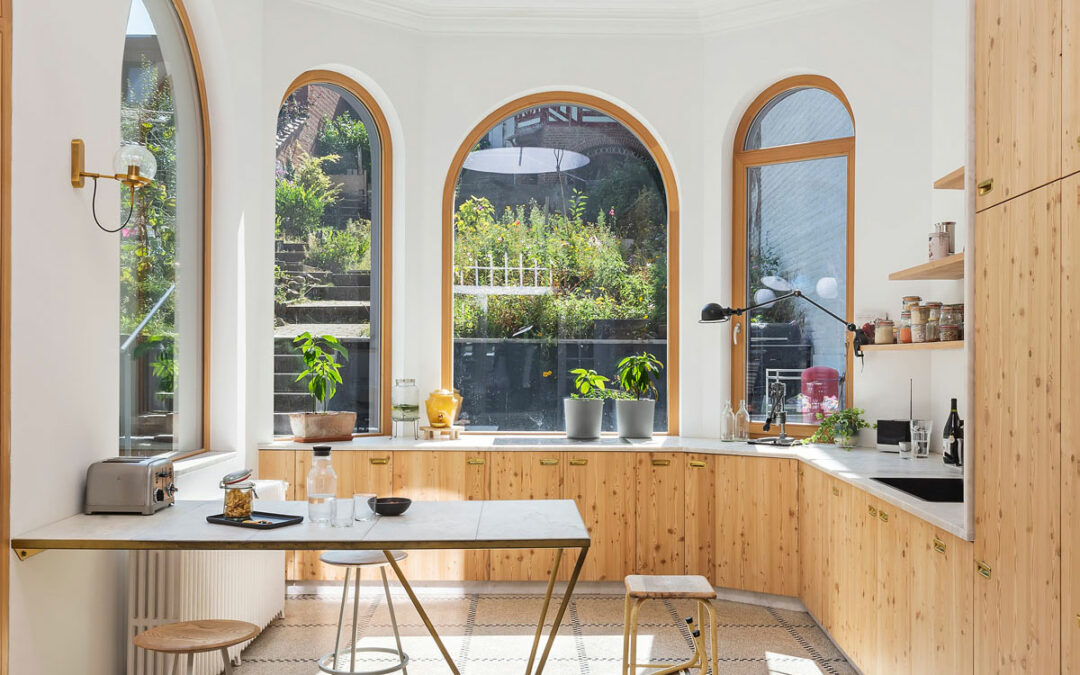 Family house in Forest
Description: Renovation of a single house
Type of project: House
Type of customer: Private
Department: Renovation
Location: Forest, Brussels (BE)
Surface area: 400 m²
Year: 2019-2020
Contractor: Nad sprl
Stability engineers : Verhelst Engineers
Pictures:  Laurent Brandajs

The project enhances the heritage of this Maison bourgeoise of eclectype style while radically changing the way of living there.
This magnificent house located in Forest, at the intersection of the Albert Tower and Parc Forest was renovated with very little intervention on the existing structure.
The rooms on the street are perfectly restored to their original state, by preserving their volume and reclaiming their heritage.
The central rooms of the first floor, which are without direct sunlight, are dematerialized and transformed into a splendid staircase in half levels. By placing placing the staircase in the center of the house,we create a source of light and visual connections throuw the outdoor.
On the garden side, the façade is open and the brickwork restored.
The project makes intensive use of reused materials, recovered from the demolition of the site or from ROTOR (floors,lighting, hardware, …).